Retiree Club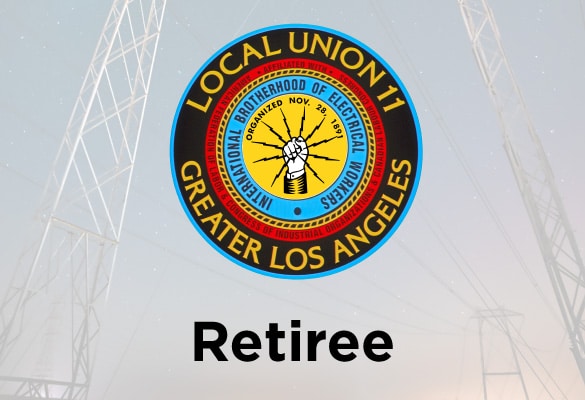 Club Tours and Trips
The club had two outings this year. The first one we toured the USS Iowa Battleship and Museum in San Pedro Harbor. This was a wonderful experience especially for those who did not serve in the military or who have never been on a Navy Ship. They now have a little understanding of cramp quarters.
In June the Retirees Club took a field trip to Justice Brothers Racing Museum in Duarte, California. It is a terrific place to go to see the evolution of motor sports. Founded in 1985, the Museum has a wide variety in vintage racecars, racing motorcycles, street rods, Indy cars from past and present, dragsters and restored classic Fords and other cars from the late 20's and 30's. The team at Justice Brothers has used their experience to develop and formulate products for engine oil and fuel additives, transmissions and specialty lubricants. They had 2 buildings to tour with about 10 members present. After the tour, most of the members went to lunch at a restaurant in Monrovia. Article by Dave Smith
In late spring of 2019 the club is in early stages of planning a trip to Wally Parks NHRA Motorsports Museum at the Pomona Fairgrounds. Additional information for this field trip will be discussed and provided at a later date. If you are interested please let us know.
2019/2020 Club Officers and Board Members
The newly elected officers and boardL
President: Al Etherton
Vice President: John Vargas
Secretary; Sandy Smith
Treasurer: David Smith
Sergeant-At-Arms: Joe Zamora
Board of Directors(8) David Alaniz, Jim Amato, Butch Bachand, Tom Jonynas, Fernando Martinez, Angelo Santoro,  Anthony Vann , Joe Wassenaar
President's Message
The club is still working on merging and updating our old and new mailing lists so we can continue mailing newsletters to the retirees at least once a year (fall/winter) and sometimes we are able to mail a spring letter.
For the last two years the club does most of its communication now by E-mail (RetireesClubIBEWLocal11@gmail.com) (cost effective and convenient). One of our goals is to help retirees keep a little bit informed with what is happening in the Local and the club. When you are retired, the only communication that you receive is "The Electrical Worker" newsletter from the International Office and the occasional letters from the various health/benefits office.  If you did not get this newsletter electronically, please send us your E-mail address so we can add you to our E-mail list. Or if you only received the newsletter by E-mail please send us your mailing address. If you know a retired electrician who is not a member of our club or on our E-mail or mailing list, please forward and share the Emails and letters with them.
Dues
If you look at your address label on this newsletter you will find when your dues are paid thru. If you have not paid your annual dues please fill out the form and send dues in. Would you also check the label for correctness and let us know of changes that are needed. Thank You!
The annual dues for the retirees club are $6.00 and are due January 1, 2019.
– – – – – – – – – – – – –  – – – – – – – – – – – – – – – – – – – – – – – – – – – – – – – – – – – – – – – – – – – – – – – – –
2019 Local 11 Retiree's Club Meeting Schedule
Meetings are on the 2ndWednesday of the Month
ETI @ 6023 South Garfield Ave
City of Commerce, Ca. 90040
10:00 AM    Jan 09                      Regular Meeting              @ETI
10:00 AM    Feb 13                      Regular Meeting              @ETI
10:00 AM    Mar 13                     Regular Meeting              @ETI
10:00 AM    Apr 10                      Regular Meeting              @ETI
10:00 AM    May 08                     Regular Meeting              @ETI
11:00 AM    June 12                    Summer Luncheon         @ETI
10:00 AM    July 10                      Regular Meeting              @ETI
10:00 AM    Aug 14                      Regular Meeting              @ETI
10:00 AM    Sept 11                     Regular Meeting              @ETI
10:00 AM    Oct 09                      Regular Meeting              @ETI
10:00 AM    Nov 13                     Regular Meeting              @ETI
11:30 AM    Dec 11                      Holiday Party                   @Taix's
Executive/Board of Directors meeting to be announced typically held in January, May and November of each year
Additional Info E-mail: RetireesClubIBEW11@gmail.com